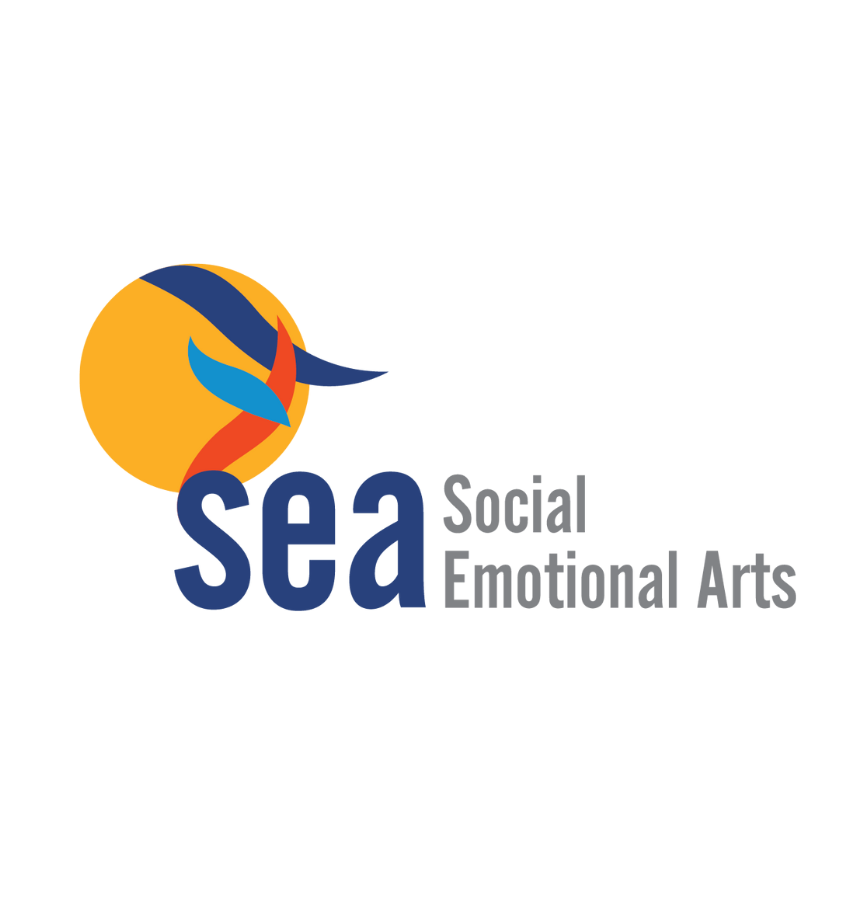 Upcoming Cohorts
9 Weekend Sessions (excluding holiday weekends)
April 1 - June 25, 2023 [Suggested Application Deadline: February 15]
July 15 - September 17, 2023 [Suggested Application Deadline: May 15]
October 7 - December 17, 2023 [Suggested Application Deadline: August 7]
Application | Certificate Program in Social Emotional Arts (SEA)
Acceptance into the Certificate Training in Social Emotional Arts is required before officially registering for the training on our website. Please fill out the application below. If you have any questions, please email sea@artsandhealinginitiative.org.
Before you begin, please refer to the SEA Application Tip Sheet and SEA Expectations & Policies Agreement documents. 
More Information
Instructor Bio
Pre-Registration Information
Financial Assistance

We believe transforming lives through creative expression should be financially accessible. Payment plans and partial scholarships are available to those in need of financial assistance. Decisions on partial scholarships will be based on a variety of considerations, such as financial need and potential for applying what is learned in the training. If you need to apply for financial assistance, when filling out the SEA application, please additionally complete the Financial Assistance section of the application.
Session Descriptions

The curriculum is experiential as well as didactic and is taught by board-certified creative arts therapists or individuals with equivalent expertise in social emotional arts practices. The certificate program is designed to reinforce learning by integration of important concepts across all sessions.

Below is an example of a typical program schedule:

Introduction to Theory & Practice: Participants will learn about the science behind the innate benefits of the arts and strategies for maximizing them. They will also experientially learn the structure of a social emotional arts session and guidelines for creating an environment that encourages engagement and learning.

Communications from Trauma-Informed & Cultural Perspectives: Participants will learn culturally-responsive skills from trauma-informed communication while gaining intercultural awareness, empathy, and critical self-consciousness. They will learn and practice engaged listening and verbal communication skills for interpersonal connection and problem-solving.

Needs Assessment & Evaluation: Participants will learn ways to identify the needs of a population to be served and ways to measure program outcomes. Needs assessment and evaluation are not rocket science; this session will articulate their value in producing effective and measurable program outcomes. The goal of this session is to demystify the field and empower participants in these practices.

Best Practices in Dance/Movement: Participants will experience how to engage youth and other populations in dance/movement-based activities for expanding movement vocabulary, self-awareness, other awareness, and sense of community. This session will demonstrate ways to make movement an accessible process.

Self-Care Tools for Managing Stress: Traumatic stress responses can be triggered by sensory experiences, which can in turn trigger vicarious or secondary trauma in those bearing witness—including facilitators. In this session, participants will learn simple ways to manage their own unproductive habitual responses to stress as well as learn how to de-escalate stressful interactions through boundary setting.

BTO Drumming: This session will demonstrate activities from the UCLA research-based program,Beat the Odds®, which integrates activities from group drumming and group counseling for social emotional skill building. Participants will also experience strategies for working with different age groups and abilities.Beat the Odds®is scripted for clinical and rhythmic integrity and has been successfully delivered in many school and community settings.

Best Practices in Poetry/Writing: Participants will experience poetry-based activities designed to enhance creativity, tap into personal life experience, encourage self-expression, and facilitate meaningful dialogue with youth and adults.

Best Practices in Art (Parts 1 & 2): Participants will create art to communicate their thinking and will experience art activities designed to facilitate meaningful social interaction. Participants will also learn the social emotional nuances of media selection and how to engage in inquiry and dialogue about art without judgment. In addition, the strategic use of art to facilitate positive behavior at different developmental stages will be explored.

Best Practices in Theater (Parts 1 & 2): Participants will experience theater-based activities for youth and adults that build self-esteem, spontaneous self-expression, and positive social connection. This session integrates learning from other art forms and enables each participant to stay in the present moment and stretch their personal creativity in a supportive environment.

Best Practices in Music: Participants will learn how to engage in mindful listening as a process for deepening understanding of self and others. They will also learn what elements can enable a song or piece of music to be perceived as relaxing, soothing, or calming. In addition, they will experience how a group music making activity can create community and reduce stress.

Presenting Yourself: A facilitator's presence can have an impact on the comfort level of group members. Participants will learn physical and mental techniques for strengthening confidence and presence in front of an audience. They will each have an opportunity to work on and demonstrate their stronger voice.

Group Cohesion in a Virtual Setting: Participants will experience community-building activities for supporting engagement and learning. They will also learn practical strategies for managing group energy, focus, and accountability in schools and other settings.

Neurodiversity & Learning Differences: Participants will experience activities to help them appreciate neurodiversity, and they will learn multisensory tools to support neurodiverse individuals in the delivery of arts experiences. Participants will also explore ways in which behavior communicates needs.

Demonstration Day: This day is identical to Presentation Day (see description below)—think of it as a "dress rehearsal." Trainees will practice delivery of their social emotional arts lesson plan and experience the process of receiving feedback in preparation for their final weekend.

Presentation Day: Prior to this weekend, trainees will work in small groups to develop a needs-assessment plan, arts-based curriculum, and evaluation strategy. Each small group will facilitate their curriculum for other trainees in the course, who will participate fully in the experience. Each group will receive feedback from their peers and a panel of instructors to prepare them for more effective delivery in the real world.
Materials - What to Bring

A complete list of materials will be provided prior to the session; however generally:

Comfortable, movement-friendly clothing
A quiet and open space for movement
Pens, notepads, and the handouts provided prior to the session
Refund Policy

Withdrawal & Cancellation Policy: Withdrawal and cancellation refund requests must be submitted in writing tosea@uclartsandhealing.orgwith the subject header "SEA Withdrawal/Cancellation Refund Request."

UCLArts & Healing's refund policy for trainees who withdrawal or cancel enrollment in the Certificate Program in Social Emotional Arts is as follows:

Enrollment Cancellation 30+ Days Before Training Start Date
Full refund less a $100 administrative fee

Enrollment Cancellation 20 – 29 Days Before Training Start Date
Full refund less 20% of total tuition cost

Enrollment Cancellation 1 – 19 Days Before Training Start Date
Full refund less 25% of total tuition cost

No Show or Withdrawal on Week 1
Full refund less 30% of total tuition cost

Withdrawal on Week 2
Full refund less 40% of total tuition cost

Withdrawal on Week 3
Full refund less 50% of total tuition cost

Withdrawal on Week 4
Full refund less 60% of total tuition cost

Withdrawal on Week 5
Full refund less 70% of total tuition cost

Withdrawal on Week 6
Full refund less 80% of total tuition cost

Withdrawal on Weeks 7, 8 or 9
100% of total tuition cost owed

If there is a balance owed to UCLArts & Healing, the balance must be paid in full within three months from the withdrawal date of the Certificate Program in Social Emotional Arts.

Requests for any exceptions to the above policy will be considered only under emergency circumstances and only if a request letter is sent describing the trainee's circumstance to sea@uclartsandhealing.org.
Digital Media Release Policy

By registering, you give UCLArts & Healing approval to record this event, still and/or moving images from which may appear in printed materials or digital channels for archival, educational, or promotional purposes.

Note that Zoom breakout rooms are not recorded.
For More Information

To learn more about the difference between our Certificate Program in Social Emotional Arts and our Social Emotional Arts on a Shoestring training, click here.