Regular price
$109.00 USD
Sale price
$99.00 USD
Unit price
per
Sale
Sold out
date:
Saturday, January 27, 2024
time:
9:00 am to 3:30 pm Pacific Time (PT)
instructor:
Ping Ho, MA, MPH
description:
Beat the Odds® (BTO) is an evidence-based and trauma-informed program that integrates the power of contemporary drum circles and group counseling to build core strengths such as focusing and listening, team building, leadership, expressing feelings, managing anger/stress, empathy, kindness, and gratitude—all from the comfort of home.

Our online training, in which an extensive curriculum manual is also available, will cover all the activities and key guidelines in the curriculum; however, some footage from previous trainings or sessions with students will be shown in lieu of some individual practice with facilitating activities that occurs in the in-person training. In addition, special guidelines for facilitating rhythmic experiences in a virtual setting will be given. No musical experience is required.

UCLA researchers have shown that Beat the Odds® can significantly reduce a spectrum of behavior problems in children, such as those associated with inattention, withdrawn/depression, post-traumatic stress, anxiety, attention deficit/hyperactivity, oppositional defiance, and sluggish cognitive tempo. In addition, the curriculum is inclusive, culturally relevant, and does not bear the stigma of therapy.

While Beat the Odds® has been designed for use with elementary age children, it can be easily adapted to any population, including teens, families, and older adults. The program can serve a whole classroom at a time and offers a scripted manual to enable delivery by school personnel or other professionals without musical experience.

To learn more about the Beat the Odds® (BTO) program, visit our BTO information page to view a 3-minute inspirational video featuring students, a 12-minute documentary trailer, and a testimonial by a 6th grade teacher.
View full details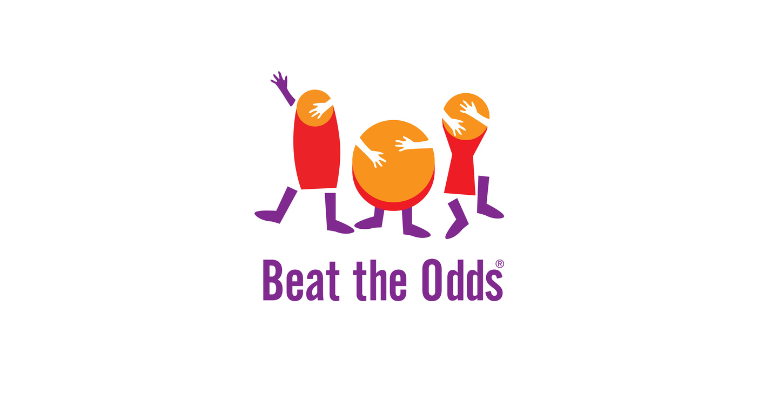 Additional Information
Continuing Education (CE) Credits

To purchase CEs for this program, please read the information below and contact info@uclartsandhealing.org to purchase.

This course meets qualifications for 5.5 hours of continuing education (CE) credit for psychologists, LCSWs, MFTs, LEPs, and LPCCs. CEs can be requested during the registration process for an additional $30.

Arts & Healing Initiative is approved by the California Psychological Association (CPA). Arts & Healing Initiative maintains responsibility for this program and its content.

IMPORTANT NOTICE: Those who attend this workshop in full and complete the appropriate evaluation form will receive CE credits. Please note that credit will only be granted to those who attend the entire workshop. Those arriving more than 15 minutes after the start time or leaving before the workshop is completed will not receive CE credit.

learning objectives for ces:

Explain at least two ways that rhythmic activities can be useful in reducing stress and healing trauma.
Describe at least two ways to facilitate empathy and connection among diverse participants in culture and/or ability.
Name at least two strategies that can be used to facilitate participation amongst children who are shy or reluctant to share verbally or play the drum.
Describe at least two strategies for facilitating dialogue with reserved community groups.
List at least two strategies in adapting the curriculum for adolescents or those with attention challenges.
Describe at least two ways to facilitate cooperation in the face of challenging behavior, without a power struggle.
Explain at least two ways that social-emotional learning involving sound and rhythm can be delivered effectively in a virtual setting.
Materials - What to Bring

Prior to the training, please view the ten minute clip from a documentary film of our work with Beat the Odds. Since this is an online program, trainees will need to provide their own drum equipment. Alternatives to drums are acceptable, and examples include: pillows on top of a desk, 2- or 5-gallon plastic water bottles, large round food storage containers, paint buckets with mallets, etc. Click here to view some additional product alternatives (Note: Instructions for obtaining discount pricing on these products will be made available to our trainees).
Instructor Bio

Ping Ho, MA, MPH is Founder and Director of UCLArts & Healing, an organizational member of the UCLA Integrative Health Collaborative, of which Ping is a steering committee member. She was founding administrator for the UCLA Cousins Center for Psychoneuroimmunology, which led to the privilege of writing for Norman Cousins and co-writing the professional autobiography of George F. Solomon, M.D., founder of the field. She has a BA in psychology with honors from Stanford—where she was appointed to establish the still-thriving Health Improvement Program for faculty and staff, an MA in counseling psychology with specialization in exercise physiology from the University of California, Santa Barbara, and an MPH in community health sciences from UCLA Fielding School of Public Health. Ping is associate editor for the Creative Arts Therapies section of the Journal of Complementary and Alternative Medicine and has been Co-Chair of the annual Expressive Therapies Summit: Los Angeles, which offers 150+ workshops on creativity and the arts in healing. She spearheaded the Certificate Program in Social Emotional Arts (SEA) and the SEA on a Shoestring program of supportive art, movement, music, and writing for individuals or groups in any setting. In addition, she co-developed and served as principal investigator for the evidence-based program, Beat the Odds®: Social and Emotional Skill Building Delivered in a Framework of Drumming.  She is co-author, with Erica Curtis, of the 2019 National Parenting Products Award-winning book, The Innovative Parent: Raising Connected, Happy, Successful Kids through Art (Ohio University/Swallow Press, March 2019).
Training Materials

Written by the Beat the Odds® program developers, the easy-to-follow print manual contains the scripted curriculum and booster/demo session. Full of pointers, explanations of the purposes of each activity, and guidelines for managing activities, behavior, and logistics, the manual (a series of film clips showing all 26 activities in the program being delivered to a class of fourth graders) is the ideal pair to learn the BTO program at home, or as part of the facilitator training. When registering for this BTO training, you can also purchase the BTO manual for 20% off. See below Promotions & Discounts section for details.

Want to see BTO in action? Beat the Odds® Activities on Film is a series of film clips showing BTO co-developer, Giselle Friedman, LCSW, delivering all 26 activities in the program to a class of fourth graders. Each activity can be viewed as a stand-alone segment for reference while using the manual. This 90-minute series was created during the making of American Rhythms, a 2008 documentary film on BTO, following completion of the original study of its effectiveness. Save 70% on Beat the Odds® Activities on Film when purchasing along with our Beat the Odds®print curriculum manual using the following coupon code during checkout: BTOAF70.
Financial Assistance

We believe transforming lives through creative expression should be financially accessible. Please reach out to us at info@uclartsandhealing.org for scholarship and payment plan information.
Promotion & Discounts

When registering for the Beat the Odds® (BTO) training, trainees can also purchase the accompanying print edition of our BTO curriculum for 20% off. After adding the training to your cart, visit our Curriculum Materials Section and add the BTO Curriculum Manual to your cart. When checking out, enter the following promo code to receive 20%-off the manual: BTOPM20.
Want to see BTO in action? Beat the Odds® Activities on Film is a series of film clips showing BTO co-developer, Giselle Friedman, LCSW, delivering all 26 activities in the program to a class of fourth graders. Save 70% on Beat the Odds® Activities on Film when purchasing it along with the print edition of our BTO curriculum manual using the following coupon code during checkout: BTOAF70.
Second-time, repeat participants can take the training for half price by entering BTO50 in the promo-code field during checkout.
Participants taking the training for the third time (or more) can enroll for a quarter of the price by entering BTO75 in the promo-code field during checkout.
Online Login Details
Digital Media Release Policy

By registering, you give UCLArts & Healing approval to record this event, still and/or moving images from which may appear in printed materials or digital channels for archival, educational, or promotional purposes.

Note that Zoom breakout rooms are not recorded.
Refund Policy

In order to keep our programs affordable yet self-sustaining, we regret that we are unable to offer refunds for cancellation; however, we are happy to provide you with credit good for one year from the date of the program toward the next offering of the same program or a different one. Credit applied toward a program with higher registration fees will require payment of the balance. In addition, credit may be applied toward purchase of curriculum materials for any program. Unused fees after one year would then be tax deductible to the fullest extent of the law because no goods or services would have been received for them.