Regular price
$239.00 USD
Regular price
$259.00 USD
Sale price
$239.00 USD
Unit price
per
Sale
Sold out
date:
Four sessions over two weekends: 2/24, 2/25, 3/2, 3/3
time:
Each session will be held from 9:00 am to 12:30 pm Pacific Time (PT)
instructors:
Kathy Cass, MA, BC-DMT, NCC, C-IAYT, CAHC, AYT-NAMA
Erica Curtis, LMFT, ATR-BC
Ping Ho, MA, MPH
Stacie Aamon Yeldell, MA, MTBC, AVPT
description:
Interested in facilitating supportive activities in art, movement, music, and writing? Learn how to work with any age group, ability, number of participants, and budget in our two-weekend online training that includes a menu of activities that can be delivered immediately and sustainably. The training includes guidelines on social emotional arts practices, such as communication techniques for creating rapport and facilitating dialogue, and containment techniques for managing stress responses. Assessments of this program have shown that this curriculum achieves its intended goals of helping to build connection, evoke positive emotions, bolster resilience, decrease stress and pain, facilitate verbal and nonverbal communication, strengthen the creative vs. illness narrative, and manage grief and loss.
The training, in which an extensive curriculum manual is also available, enables sustainable delivery by educators and care providers in settings with limited resources, such as schools, hospitals, nursing homes, shelters, clinics, and other community settings.
Note that pre-registration for the online training, plus documented attendance at all sessions, are required to obtain a Certificate of Completion for this program.

For more information on Social Emotional Arts on a Shoestring, including significance and background, click here. To learn the difference between the Social Emotional Arts on a Shoestring training and the Certificate Program in Social Emotional Arts, click here.
View full details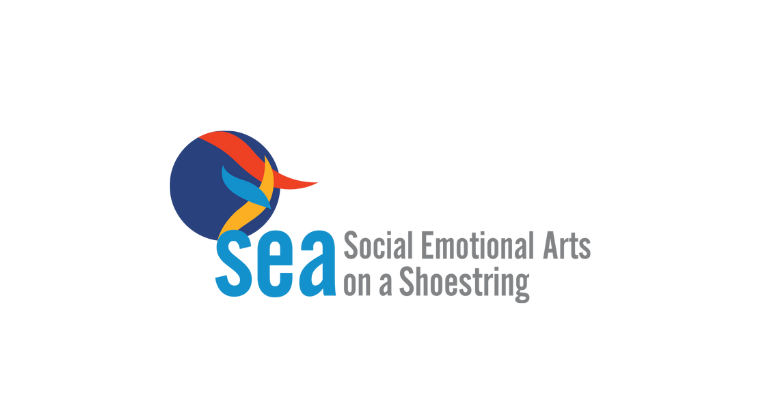 Additional Information
Continuing Education (CE) Credits

To purchase CEs for this program, please read the information below and contact info@uclartsandhealing.org to purchase.


This course meets qualifications for 13 hours of continuing education (CE) credit for psychologists, LCSWs, MFTs, LEPs, and LPCCs. CEs can be requested for an additional $50.

UCLArts & Healing is approved by the California Psychological Association (CPA). UCLArts & Healing maintains responsibility for this program and its content.

IMPORTANT NOTICE: Those who attend this workshop in full and complete the appropriate evaluation form will receive CE credits. Please note that credit will only be granted to those who attend the entire workshop. Those arriving more than 15 minutes after the start time or leaving before the workshop is completed will not receive CE credit.
Instructor Bio

Kathy Cass MA, BC-DMT, NCC, C-IAYT, CAHC, AYT-NAMAis a board-certified dance/movement therapist, nationally certified counselor, certified yoga therapist, certified Ayurvedic health counselor, and Ayurvedic yoga therapist with over 30 years of instructional and clinical experience. She is the co-author of the curriculum and training program, Dance For All. She is currently Adjunct Assistant Professor at El Camino Community College and Santa Monica College, Emeritus Division. Kathy is advisor and core faculty for UCLArts & Healing's Certificate Program in Social Emotional Arts. She has been a guest lecturer at UCLA, Scripps College, and CMER at Loyola Marymount University. Kathy maintains a private Ayurvedic yoga therapy and consulting practice in Santa Monica, CA, where she empowers her students and clients to reconnect with their true nature through movement, breath, nature, and the arts. Visitkathycass.com for more information.


Erica Curtis, LMFT, ATR-BCis a Board-Certified Art Therapist and Licensed Marriage and Family Therapist. Erica has over 15 years of experience and education in integrative approached to health and well-being. Formerly an instructor in the Loyola Marymount University Department of Marriage and Family Therapy with a specialization in art therapy, she now serves as their admissions consultant and maintains a therapy practice in San Juan Capistrano. Erica has served multiple terms on the board of directors of the American Art Therapy Association, is a past president of the Southern California Art Therapy Association, and was formerly clinical director at the Help Group, a widely respected Los Angeles non-profit agency. She has lectured widely for institutions and organizations including UCSD, USC, UCLA, SOKA and Kaiser Permanente. In addition, she serves as a mental health and relationship expert for articles, appearing in more than 50 media outlets including: USA Today, Boston Globe, EHow Family, PBS, and Women's World Magazine, to name a few. Erica serves as an expert for her profession's governing board, consulting on standard of care in disciplinary cases brought against therapists. She also supervises art therapy interns. Erica is the author ofThe Innovative Parent: Raising Connected, Happy, Successful Kids through Art.

Ping Ho, MA, MPH is Founder and Director of UCLArts & Healing, an organizational member of the UCLA Integrative Health Collaborative, of which Ping is a steering committee member. She was founding administrator for the UCLA Cousins Center for Psychoneuroimmunology, which led to the privilege of writing for Norman Cousins and co-writing the professional autobiography of George F. Solomon, M.D., founder of the field. She has a BA in psychology with honors from Stanford—where she was appointed to establish the still-thriving Health Improvement Program for faculty and staff, an MA in counseling psychology with specialization in exercise physiology from the University of California, Santa Barbara, and an MPH in community health sciences from UCLA Fielding School of Public Health. Ping is associate editor for the Creative Arts Therapies section of the Journal of Complementary and Alternative Medicine. She spearheaded the Certificate Program in Social Emotional Arts (SEA) and the SEA on a Shoestring program of supportive art, movement, music, and writing for individuals or groups in any setting. In addition, she co-developed and served as principal investigator for the evidence-based program, Beat the Odds®: Social and Emotional Skill Building Delivered in a Framework of Drumming.  She is co-author, with Erica Curtis, of the 2019 National Parenting Products Award-winning book, The Innovative Parent: Raising Connected, Happy, Successful Kids through Art (Ohio University/Swallow Press, March 2019).

Stacie Aamon Yeldell, MA, MTBC, AVPTis an award-winning vocalist, speaker, and music psychotherapist with over 15 years of experience in mental health treatment. As the founder of Amöntra, a consulting company based in California, she has facilitated a range of therapeutic mindfulness practices for individuals and organizations, including The Grammy Foundation, The Riveter, GoogleArts and Culture, and YoungArts. In addition to being a faculty member for UCLArts & Healing, Stacie has spoken at events like Women In Music and DisclosureFestTM. She has also appeared on CBS News, in Renée Fleming's "Music and Mind Live," and is featured in the documentary "Proven." Stacie holds a masters degree in music therapy from New York University, in addition to certifications in sound and music healing from the Open Center and Vocal Psychotherapy (AVPT) from the Vancouver Vocal Psychotherapy Institute.
Program Schedule

Session 1: Social Emotional Arts General Guidelines and Communication + Writing Activities with Ping Ho, MA, MPH

Session 2: Social Emotional Arts Containment Strategies + Movement Activities with Kathy Cass, MA, BC-DMT, NCC, C-IAYT, CAHC, AYT-NAMA

Session 3: Music Activities with Stacie Aamon Yeldell, MA, MTBC, AVPT

Session 4: Art Activities with Erica Curtis, LMFT, ATR-BC
Materials - What to Bring

Writing:

Pencil or pen

Paper, notepad, or journal

A little handheld shaker. Homemade alternatives: small plastic Easter egg or small plastic bottle or container filled with a little rice, seeds, sand. Make something that sounds pleasing to your ears.

Movement:

A tissue box (with tissues in it)

Cotton swabs

Cotton balls

A scarf (as large as possible)

Pencil or pen

Paper, notepad, or journal

Music:

A little handheld shaker. Homemade alternatives: small plastic Easter egg or small plastic bottle or container filled with a little rice, seeds, sand.  Make something that sounds pleasing to your ears.

Found sounds. Look through your home or kitchen for things that make noise – bring out your homemade shakers again, look for wooden spoons (you can tape your homemade shakers to them!), try hitting stainless steel mixing bowls with rubber spatulas or homemade mallets made of chopsticks with a large wad of tape wrapped around the ends, boxes, plastic food storage containers, pillows . . . Bundt pans turned upside down make great bells.

Pencil or pen

Paper, notepad, or journal

Art:

Pencil or pen

Paper, notepad, or journal

Colored pencils or markers (if you have them; don't worry if you don't)

Found objects for art making (you do not need to have all of these things). Here are some examples below. You can gather and use as many or as few of these objects as you wish in your art making. And feel free to come up with other ideas of your own. You will make the art piece during the session.

Paper plates

Yarn

Masking or painter's tape

Paper cups

Straws

Cotton balls

Cotton swabs

Bandaids

Gauze pads

Disposable face masks

Disposable gloves

Popsicle/craft sticks

Twigs

Construction paper

Pipe cleaners

Foil

General office supplies such as a stapler, paper clips, or rubber bands

Clean sock
Financial Assistance

We believe transforming lives through creative expression should be financially accessible. Please reach out to us at info@uclartsandhealing.org for scholarship and payment plan information.
Online Login Details
Refund Policy

In order to keep our programs affordable yet self-sustaining, we regret that we are unable to offer refunds for cancellation; however, we are happy to provide you with credit good for one year from the date of the program toward the next offering of the same program or a different one. Credit applied toward a program with higher registration fees will require payment of the balance. In addition, credit may be applied toward purchase of curriculum materials for any program. Unused fees after one year would then be tax deductible to the fullest extent of the law because no goods or services would have been received for them.
Digital Media Release Policy

By registering, you give UCLArts & Healing approval to record this event, still and/or moving images from which may appear in printed materials or digital channels for archival, educational, or promotional purposes.

Note that Zoom breakout rooms are not recorded.