Regular price
Sale price
$0.00 USD
Unit price
per
Sale
Sold out
Date:
Wednesday, February 28, 2024
Time:
Noon to 1:00 pm Pacific Time (PT)
Instructors:
Shanna Beauchamp 
Grace Gulley
Sarah May Taylor 
Series Description:
In this free, three-part series, learn how our social emotional arts (SEA) practices enhance the innate power of the arts. In each virtual session, we'll experience an exemplary lesson plan developed and presented by a team of Certificate Program alums. This will be followed by a moderated discussion regarding the intentions and supportive elements of the session, for professional applications and/or personal benefit.
Session Description:
The Best Practices Series is intended to demonstrate the social emotional arts process in different contexts. This session was designed to help women of color make their metamorphic shift into motherhood; however, the activities apply to anyone needing self-care and strength in community.
Revolutionary Mothers: Self-Regulation & Self-Care for Mothers of Color
In this interactive, virtual session, we offer an opportunity for new mothers of color to connect and find words to articulate what they are feeling around this metamorphic shift into motherhood. We will mark the beginning (and end) of this session with our community heartbeat. From there, we shift to a poetry activity to help soften the experience and the individual. This is also a community-building exercise that allows us participating mothers to move away from individualized trauma and to find healing in a shared, collective experience. This will be a space dedicated to supporting reflection, rest, and creativity. We will be invited to ease into the session at our own pace, and we'll come away with accessible, self-care tools that can be used daily.
This series is funded by the Los Angeles County Arts Ed Collective in partnership with Flourish Agenda, and the Los Angeles County Department of Arts and Culture.
View full details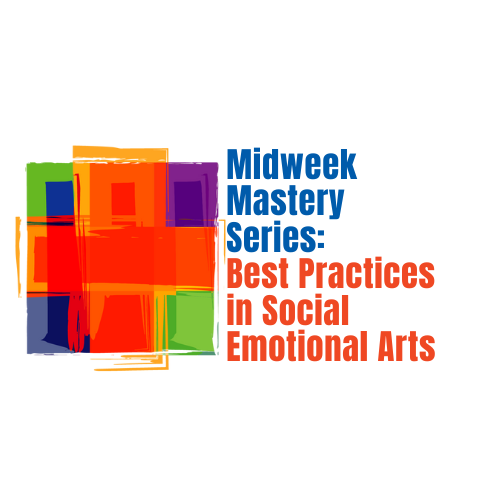 additional information
Instructor Bios

Shanna Beauchamp is currently the program manager for Kaiser Permanente Educational Theatre (KPET), where she creates arts-based programming for resilience. Shanna is a professional, teacher, director,
producer, performer, and is a graduate of the Arts & Healing Initiative Certificate Program in Social Emotional Arts. She graduated from both Solano
College Theatre and North Carolina School of the Arts.

Grace Gulley's work is aimed at reframing how we, as a society and individuals, see motherhood and perform mothering. This is
done through poetry, movement, the arts, and group work. Grace is a graduate from Arts & Healing Initiative's Certificate Program in Social Emotional
Arts; holds a certificate in Motherhood Studies; is a certified Matrescence facilitator; is an ICF accredited facilitator; and has 15 cumulative years working in the arts.

Sarah May Taylor is a Canadian teaching artist based in Los Angeles with a background in television, music journalism, and
trauma-informed wellness practices. With over a decade of experience as an arts educator, she is interested in how creative processes can serve as forms of
resistance and healing for people of all ages. Currently pursuing her master's degree in fine art at the California Institute of the Arts (CalArts) and recently earning a certificate in Social Emotional Arts from Arts & Healing Initiative, she partly sees her work as advocating for the transformational power of art, and making self-recovery, creativity, and resilience accessible to all.
Materials - What to Bring
Digital Media Release Policy

By registering, you give Arts & Healing Initiative approval to record this event, still and/or moving images from which may appear in printed materials or digital channels for archival, educational, or promotional purposes.

Note that Zoom breakout rooms are not recorded.