Regular price
Sale price
$0.00 USD
Unit price
per
Sale
Sold out
Date:
Wednesday, March 27, 2024
Time:
Noon to 1:00 pm Pacific Time (PT)
Instructors:
Alexis Anderson 
Ruffy Landayan 
Bridget McKevitt
Series Description:
In this free, three-part series, learn how our social emotional arts (SEA) practices enhance the innate power of the arts. In each virtual session, we'll experience an exemplary lesson plan developed and presented by a team of Certificate Program alums. This will be followed by a moderated discussion regarding the intentions and supportive elements of the session, for professional applications and/or personal benefit.
Session Description:
The Best Practices Series is intended to demonstrate the social emotional arts process in different contexts. This session was designed to help budding actors ground themselves in truthful reality; however, the activities apply to anyone who plays multiple roles in life or who could benefit from releasing accumulated stress in the body.
Building an Unshakable Foundation with Self
When we use our bodies to play a role, we may lose ourselves in the process. Actors may be adept at getting into character, yet dangerously inept at getting out. This session offers a process that invites the actor to restore the natural rhythm of their breath and reintroduce their bodies to the basic movements of a daily routine. The actor can then leave vulnerability on the stage, ground themselves in a truthful reality, and walk with purpose on their path to building an unshakable foundation within.
This series is funded by the Los Angeles County Arts Ed Collective in partnership with Flourish Agenda, and the Los Angeles County Department of Arts and Culture.
View full details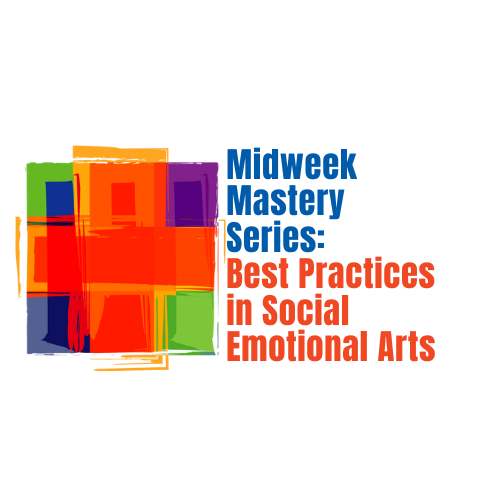 additional information
Instructor Bios

Alexis Anderson is a recent SEA Facilitator trained through Arts & Healing Initiative, and Certified Biblical Counselor
with a passion to create spaces of inclusion and acceptance, using creative expression as a means of healing both the individual and communities

Ruffy Landayan splits his time
between Los Angeles and New York City in acting, performance art, hip hop dance, and writing. He tours high schools, with Kaiser Permanente's Educational
Theatre Programs, as an actor and health educator teaching students about STD and HIV prevention. He has also toured with East West Players performing and educating America's youth about Asian American culture. Ruffy has taught slam poetry for the Leigh Steinberg Human Relations Leadership Institute, and has
performed slam poetry at the Nuyorican Poets Cafe in New York City and at the Urban Graffiti Slam at the Warner Studios in Hollywood. He has appeared in numerous regional musical theater productions.

Bridget McKevitt, since earning her MFA in acting from University of Washington in Seattle, has made a commitment
to further develop the tools to help creatives grow and achieve success in their craft. Bridget completed her Certificate Program in Social Emotional Arts
with Arts & Healing Initiative and is currently working with the Michael's Daughter Foundation, developing and facilitating filmmaking workshops for Los
Angeles teens and young adults in high schools, hospitals, and institutions. Concurrently, she is attending UCLA, where she is training in substance use
disorder counseling. Bridget prides herself on maintaining a creative life, becoming a foster parent, and exerting positive influence. 
Digital Media Release Policy

By registering, you give Arts & Healing Initiative approval to record this event, still and/or moving images from which may appear in printed materials or digital channels for archival, educational, or promotional purposes.

Note that Zoom breakout rooms are not recorded.