Regular price
$109.00 USD
Sale price
$99.00 USD
Unit price
per
Sale
Sold out
date:
Sunday, May 5, 2024

time:
9:00 am to 3:30 pm Pacific Time (PT), which includes a 45 minute break
instructors:
Clory Rossi-Shewan, MA, LMFT
Vicki Alvarez, MS, R-DMT
description:
Want to learn ways to help people of any age move, release stress, connect, and find joy? Interested in engaging and embodied tools for working with clients? Feel disconnected from your body and want to become comfortable with movement again?

Learn to facilitate a dance-and-yoga-informed creative movement curriculum for social emotional learning that is easily adaptable for all ages and abilities—all while engaging in self-care.

The Dance for All (DFA) curriculum encourages movement discovery and freedom of expression without self-consciousness. It breaks down movement into an accessible creative process without focus on performance or mastery, to support both self-care and working with any population. You will be dancing from the start without even knowing how it happened!

Originally designed for teens and adults with developmental disabilities, DFA has been successfully delivered to children in traditional Pre-K and elementary schools as well as to older adults.

The comprehensive DFA curriculum for this online training includes eight theme-based modules based in dance/movement therapy and yoga, each divided into three sections, which can be mixed and matched according to the needs of the dancers. This facilitator training will provide step-by-step directions, pre-and-post-discussion prompts, props/music suggestions, and helpful, online tips for virtual teaching. Participants will have a hands-on opportunity to practice teaching the curriculum with support and guidance.

This highly experiential online training highlights the importance of self-care and personal development for the facilitator, with an emphasis on participant connection and collaboration. The principles upon which this curriculum is based apply to developing movement skills safely and accessibly in all populations.

Watch a short introduction video on the Dance for All curriculum.
View full details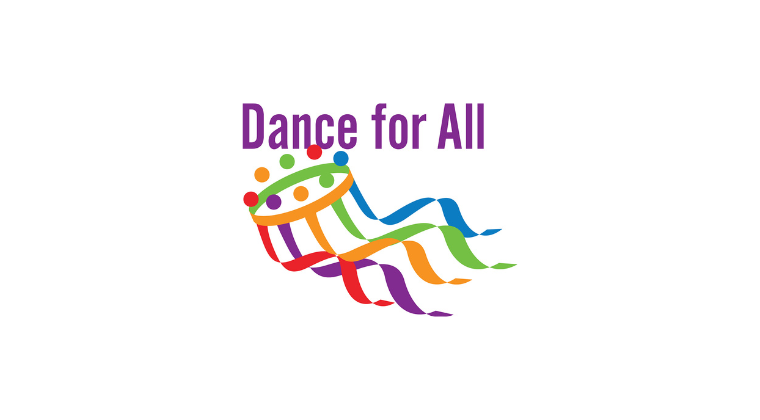 Additional Information
Instructor Bio

Clory Rossi-Shewan, MA, LMFT is a lead instructor at Dance For All, and has been a committed member of the team since 2011. Clory is originally from Italy, where she trained and performed as a professional dancer, as well as worked as a dance instructor and choreographer over the course of 20 years. She studied ballet and modern dance mainly at Balletto di Roma - Centro di Danza, and IALS - Centro Danza Musica e Teatro, in Rome. In 2001, she won a dance scholarship, and was able to train and perform in New York City with Ajkun Ballet Theatre and the Ellen Sinopoli Dance Company. Clory's scholarship also offered her the opportunity to take classes at American Ballet Theatre, Broadway Dance Center, and Steps on Broadway.

Clory discovered her love for psychology in the US, and graduated with an MA in Clinical Psychology at Antioch University Los Angeles in 2013. She is now a licensed psychotherapist, and works with college students and staff at Acacia Counseling and Wellness in Santa Barbara. Clory's clinical experience includes facilitating therapeutic group activities such as art, dance-movement, yoga, drama, and play therapy designed for children with special needs at Vista Del Mar Child and Family Services in Los Angeles. She has been working with children with Autism, Asperger's, behavioral, emotional and learning difficulties, as well neurologically impaired children. She also worked at the Southern California Counseling Center in Los Angeles, where she provided psychotherapy for individual adults and children, couples, and families.

Vicki Alvarez, MS, R-DMT graduated from California State University, Northridge in 2016 where she received her Bachelor's of Arts in Psychology and minored in Dance. She was born and raised in San Francisco where she joined a theatrical hip-hop dance company that gave her opportunities to perform at many competitions as well as TV shows such as America's Got Talent and So You Think You Can Dance. She has also been trained in jazz, tap, ballet, contemporary, and modern. Vicki spent three months in London doing an internship abroad for a mental health organization for adults. She completed her Master's of Science degree in Dance/Movement Therapy at Pratt Institute in Brooklyn, New York and currently provides dance/movement therapy for adolescents at inpatient and outpatient facilities under Discovery Mood & Anxiety. She also works with the Hummingbird Project as an Activity Specialist enriching quality of life for elderly clients with dementia. In 2014 she began as an intern with the Dance For All program in Santa Monica. Now she has re-branded the program and created Let's Dance it Out with her co-creator Clory. As a spiritual person she believes that the body serves as the unconscious mind, which can be channeled in many powerful ways to bring healing across many populations using the universal language of movement, developing relationships and connections with one another, and ultimately creating a deepened sense of empathy and overall well being.
Training Materials

Written by Dance for All (DFA) program developers, Kathy Cass MA, BC-DMT, NCC, C-IAYT, CAHC, AYT-NAMA, and Hilary Kern MA, LMFT, ATR, CYT, this comprehensive manual includes eight theme-based modules, each divided into three sections, which can be mixed and matched according to needs of the dancers. Step-by-step directions, pre- and post-discussion prompts, props/music suggestions, and helpful hints are included for all movement activities.

When registering for this DFA training, you can also purchase the DFA manual for 20% off. See the Promotions & Discounts section for details.
Promotion & Discounts

When registering for the DFA training, trainees can also purchase the accompanying print edition of our DFA curriculum manual for
20% off. After adding the training to your cart, visit our Curriculum Materials Section and add the DFA Curriculum Manual to your cart. When checking out, enter the following promo code to receive 20%-off the manual: DFAPM20.
Materials - What to Bring

Wear comfortable clothes and shoes to move in.
Bring a pen and notebook for your insights.
(optional) Snacks and water to keep you hydrated and energized.
Financial Assistance

We believe transforming lives through creative expression should be financially accessible. Please reach out to us at info@artsandhealinginitiatve.org for scholarship and payment plan information.
Online Login Details
Digital Media Release Policy

By registering, you give Arts & Healing Initiative approval to record this event, still and/or moving images from which may appear in printed materials or digital channels for archival, educational, or promotional purposes.

Note that Zoom breakout rooms are not recorded.
Refund Policy

In order to keep our programs affordable yet self-sustaining, we regret that we are unable to offer refunds for cancellation; however, we are happy to provide you with credit good for one year from the date of the program toward the next offering of the same program or a different one. Credit applied toward a program with higher registration fees will require payment of the balance. In addition, credit may be applied toward purchase of curriculum materials for any program. Unused fees after one year would then be tax deductible to the fullest extent of the law because no goods or services would have been received for them.